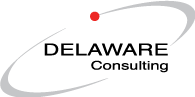 Differentiating identity and market positioning.
"At this moment, Delaware has 350 competent co-workers who above all want to work for the success of their customers.

Nevertheless, we wanted to give the image of the Delaware brand a boost. That is why we organised the Brand DNA Workshop by C Box.

This Workshop has made us more aware of our differentiating identity and market positioning. We are satisfied with the results.
This Workshop was quite enjoyable and brought some fresh air into the company on many levels."
Luc Van Aelbroeck, CEO Delaware Consulting
Better prepared to put our brand claim on the market.
"STAS is the European market leader in the assembly of aluminium trailers.

Strategically speaking we knew exactly what our position was. But for the specific interpretation of our brand we called upon the help of C Box.

The people at C Box made us realise that communicating means more than just listing all product characteristics.
Thanks to this Workshop we now are better prepared to put our brand claim on the market."
Anthony Geerinckx, managing director STAS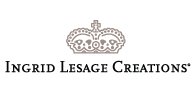 The Brand DNA-manual: something to hold on to
What was the actual problem?

Ingrid Lesage Creations has experienced a major expansion in a short time span which is why a clear, content-driven structure became necessary. C Box Communications really helped us find an answer to questions such as: Who are we? What do we do? How do we offer an added value?

What expectations did you have with regard to the Brand DNA Workshop? Do the results correspond to your expectations?

Since we are a small company, we did not really know what to expect from the Brand DNA Workshop. Quite honestly, we feared that it would be very theoretical. But this was not the case at all… The economic framework was linked to our creativity and femininity and ended up being very useful to us.

How does our working method help you make progress? What insights have you gained? What is the impact on the company and co-workers?

We have gotten a clear answer to all our questions. Thanks to C Box Communications we were able to create a perfect communication story. Not only our customers, but also our suppliers, our co-workers and we ourselves know who we are and what we stand for.

What is the strength of our Brand DNA Workshop? Why are we unique?

The Brand DNA Workshop is unique because it does not only map the current situation, but it also looks forward in an open-minded way. C Box Communications pointed out numerous expansion possibilities with great potential that perfectly fit into our structure but which we had not considered ourselves.

We are confident about our future and when new decisions have to be taken, we still have the DNA Brand manual to hold on to.

Today we are strong and that is the image we want to send out.


Ingrid Lesage, Business manager, Ingrid Lesage Creations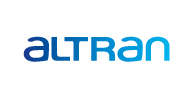 More coherent communication possible thanks to Brand DNA Workshop

"Customers and consultants made different associations with Altran and with what we exactly stood for as a company. And depending on the sector they were in, customers also looked at us differently.
They did not always know which services we offered. Part of the problem was that the consultants, depending on which of the five branches they worked for before the merger of Altran into one group, did not always send out the same message.

None of these problems were insurmountable, but it requires much time and energy to have to put things into the right perspective all the time. Moreover, we noticed that the messages we sent out ourselves were not always coherent either, even though we meant well and, separately, they were quite effective.

Sponsoring activities, for example, sent out different messages than our radio advertisements or print advertisements. Given the ever increasing competition, sending out a coherent message is extremely important in order to develop the ability to differentiate
All these observations made us realise that we really needed to clearly determine what Altran really stands for and what our DNA is.

The approach suggested by Geert Van Coillie very much appealed to us, mainly because of its strong methodological focus.
This is what sets the Brand DNA Workshop apart from other approaches. A striking amount of information was collected during the workshop. Afterwards, our co-workers said they had the feeling they had provided a huge amount of input. All of this made us quite curious to know how this input would be analysed.
And the results were astonishing.
We are extremely happy with the results: we now have a foundation on which we can build a coherent communication strategy for the next five years.

Whether I would recommend other companies in search of their real identity to organise this workshop?
Definitely, especially in case they have not yet reflected profoundly on their brand identity. Just for a minute we thought the approach was a one-way communication path. But the well-founded and profound analysis we received later on, certainly made up for that."

Pascal Laffineur, Ceo Altran